Real support. Real people. Real experience.
Why Clients Choose Michigan Broadband Systems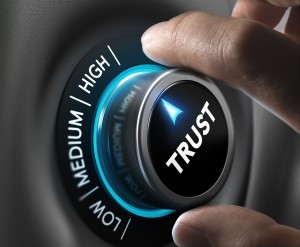 As a Michigan based company established in 1995, we are proud of our success and the many reasons our clients choose us.
While the primary reason we believe we have been successful is because we sincerely enjoy our work and have fun learning and delivering technology services, to follow are 10 COMPELLING REASONS to consider our services followed by a look at some of our clients, how we serve them and how they describe their experience with us.
10 COMPELLING REASONS
1. We have 25 years-experience in VPN and multi-site networking.
2. We have extended experience in setting up and maintaining VPN connectivity between client locations using public Internet connections, and multiple Internet connections for redundancy.
3. We monitor and measure system performance both immediately and over time manually or automatically watching trends to see how the systems are performing and if peaks or thresholds are being hit/reached that require attention or action of any kind.
4. We believe in diligent communication; making sure the proper people are alerted to issues when they occur or, more often, before they occur (threshold reporting ahead of problem levels as they are being approached).
5. We can work outside the box, and do this much further and deeper than most other companies. An example of this is: we service DOS and OLD versions of operating systems that are on multi hundred thousand dollar machines, Windows 95 Windows NT 4.0 Older Linux from 1997 etc.
6. We customize systems and interface multiple types of equipment where other companies may say it can't be done or they don't offer that service.
7. We are flexible and accommodating, able to travel and work on your system during non-business hours to avoid disruptions to your business.
8. We have experience with specific systems/devices/technology tools such as: Internet Security and Internet edge routing; VPN devices; Linux/IPTABLES; PFSense; Cisco; Juniper; SonicWall and many others.
9. We offer extensive knowledge of network infrastructure and protocols: Managed switching routing repeaters; Media gateways; Fiber optic TCP/IP; IPv4; IPv6; Tunneling; VPN wireless infrastructure (802.11); Bridging and interconnecting disparate systems, servers, server software telephone systems analog & digital voice over IP (VOIP) session border controllers, and modern IP PBX phone systems.
10. We offer excellent computer and workstation support, builds, upgrades and maintenance of many endpoint systems: Windows, Mac Android Linux BSD tablets and phones.
A look at some of our clients and how we serve them.
CUSTOMER: Dundee Casting
BUSINESS: Multi-locational manufacturing company.
Network maintenance; CNC machine maintenance; we utilize Virtual Machines to help the newest technology communicate with the oldest technology.
CUSTOMER: Office Design & Furnishings, LLC
BUSINESS: Design Firm with Furnishing Store
We provide system support for the network, office and home computers.
CUSTOMER: Zhuzhou Cemented Carbide Works USA Inc.
BUSINESS: Import & Export Company
Provide multi-user software access, IP phone systems and wireless networks and a creative solution for receiving Internet access, saving them tens of thousands of dollars for Internet Service Provider cable build out.
CUSTOMER: Robert Barr, Inc.
BUSINESS: Manufacturing Company
We provide system and database maintenance services and secure VPN access from outside of the corporate office for key employees and owners.
CUSTOMER: Heidi Kussurelis Agency
BUSINESS: Multi-locational insurance agency
We established system network and VolP phone systems; built and now maintain their systems.
CUSTOMER: Bushel Center Hollow Trucking
BUSINESS: Trucking Company
We have custom built computers for this company and maintain their systems.
CUSTOMER: Faupel Law, P.C.
BUSINESS: Law Firm
We provide system support for the network, office and home computers.
CUSTOMER: Amador Accounting
BUSINESS: Accounting Firm
We have custom built computers for this firm and maintain their systems.
CUSTOMER: Babcock Design Studio
BUSINESS: Architectural Firm
We provide system support for the network, office and home computers.
CUSTOMER: Clarity Voice Communication Advisors
BUSINESS: Business VoIP Provider
Built out their entire hosted Voice over IP infrastructure used by their clients.
CUSTOMER: Holiday Park
BUSINESS: Townhome Cooperative
We provide system support for the network, office and home computers, as well as, software support.
CUSTOMER: T. Wigley, Inc.
BUSINESS: Meat Packing Company
We service their office and home computers with a redundancy system for back-up purposes.